September 4, 2020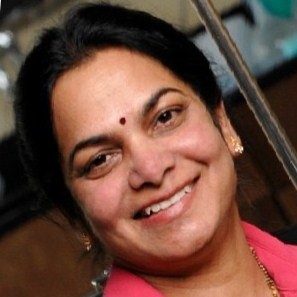 Harrisburg University Biotechnology program lead, Dr. Leena Pattarkine, has been invited to serve on the Research Advisory Committee of the National Center for Nanoscience and Nanotechnology of Mumbai University (NCNNUM).
The Government of India has funded only three research centers at universities that have existed for at least 150 years, with the NCNNUM as one of them.
In the post, Pattarkine will mentor faculty. The center focuses on structure-function relationship and characterization research, which Pattarkine said is her specialty.
"I am of course honored, humbled, and excited at the same time- not to mention very happy to represent HU! This role will give me an opportunity to initiate HU-MU collaborative research and encourage student enrollment in relevant HU courses," Pattarkine said.
The post begins immediately and is open-ended, Pattarkine said.
"It is a great feeling to be recognized and appreciated," she added. "It is an honor to be invited to serve in this capacity. I feel humbled."
About Harrisburg University
Accredited by the Middle States Commission on Higher Education, Harrisburg University is a private non-profit university offering bachelor and graduate degree programs in science, technology, and math fields to a diverse student body. For more information on the University's affordable demand-driven undergraduate and graduate programs, call 717.901.5146 or email, Connect@HarrisburgU.edu