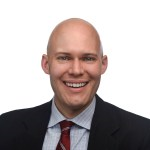 Geoffrey Roche, Harrisburg University of Science and Technology Executive Director of Healthcare Initiatives and Partnerships, has been tapped to serve as co-chair of the Business Involvement Action Team for HEAL PA, a Commonwealth taskforce under the leadership of the Governor's Office of Advocacy and Reform charged with making Pennsylvania a trauma-informed, healing-centered state.
HEAL PA consists of a network of teams. The Business Involvement Action Team is focused on connecting the business community to the Trauma-Informed PA Plan action the teams are tasked with implementing.
In the post, Roche will:
Serve a one-year term (renewable in annual team elections)
Strategize with the other co-chair offline between monthly meetings to set the agenda
Cover for each other in the case of illness
Serve on the HEAL PA leadership team quarterly to help coordinate efforts
Facilitate and host monthly action team meetings
Keep minutes/notes on each monthly meeting
Report out on monthly meetings at the quarterly HEAL PA leadership team meetings
Live up to the mission, vision, and values in the Trauma-Informed PA Plan
Ensure your team members live up to the mission, vision, and values in the Trauma-Informed PA Plan
Recruit new members for the action team
Roche has volunteered and has been appointed to serve on numerous local, state, and national committees and taskforces, including the Health Equity Task Force of the National Infrastructure for Mitigating the Impact of COVID-19 within Racial and Ethnic Minority Communities (NIMIC) initiative, the Pennsylvania Department of Health Office of Health Equity Advisory Committee, the Lebanon County Economic Recovery Taskforce Leadership Team, and more.
About Harrisburg University
Accredited by the Middle States Commission on Higher Education, Harrisburg University is a private nonprofit university offering bachelor and graduate degree programs in science, technology, and math fields to a diverse student body. For more information on the University's affordable demand-driven undergraduate and graduate programs, call 717.901.5146 or email, Connect@HarrisburgU.edu.