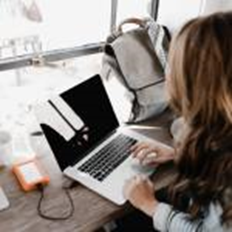 The Harrisburg University Counseling Center has created a new support group for those who juggle the challenges of being a full-time student and full-time parent.
This group will provide a network for HU student parents, and the HUCC staff will help facilitate the conversations.
The center designed this group to provide a safe and supportive environment for the large number of students that are parents, mostly graduate students. The pressure of juggling childcare, school, and employment is intense. And the group provides a place for students to connect and share experiences.
Parents can expect to find peer support and to hear shared experiences. Peers may be able to share coping mechanisms and be comforted by shared experiences and challenges. And parents can connect with resources inside and outside of HU.
To join the Parent Support Group, click here.
About Harrisburg University
Accredited by the Middle States Commission on Higher Education, Harrisburg University is a private nonprofit university offering bachelor and graduate degree programs in science, technology, and math fields to a diverse student body. For more information on the University's affordable demand-driven undergraduate and graduate programs, call 717.901.5146 or email, Connect@HarrisburgU.edu.