December 13, 2021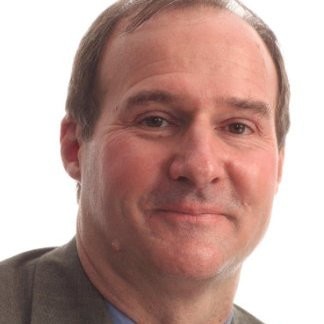 Dr. Terrill Frantz, who leads graduate studies in quantum computing at Harrisburg University of Science and Technology, has agreed to speak on Panel 4: "Testbed in China and other Asian countries" during the "Testbeds and Infrastructure: Developments in Europe, North America and Asia" session from 10-12 CET Time, February 23 at IQT The Hague.
The associate professor engages in numerous areas within the quantum ecosystem. He designs and teaches quantum programs and courses from PhD to High School levels, leads algorithm research projects, investigates the labor market, participates in workforce development projects, engages in standards development, and follows multiple aspects of technological and business developments in China. He is the Vice-Chair of the US TAG to JTC 1/WG 14 on Quantum Computing, which is the United States representative body for ISO quantum standards. Moreover, Frantz lived and worked in China for 15 years, having returned to the US in 2018. He was a management professor at Peking University HSBC Business School in Shenzhen and a Vice President of Information Technology at Morgan Stanley in Hong Kong (as well as New York and London). He has been teaching a graduate-level course on Managing China Cross-Border Development in China and Denmark for the past ten years. While in China he was a regular subject-expert guest for China Radio International (CRI, English) Beijing. Frantz holds Doctorate degrees from Carnegie Mellon University and Pepperdine University.
Inside Quantum Technology The Hague Conference and Exhibition will be held as a hybrid event February 21-23, 2022. This is the foremost gathering of business leaders, product developers, marketing strategists and investors anywhere in the world focused on quantum internet. Over 1,000 people will be attending this event (both in-person and online) from all over the world and from every area of quantum computing.
This conference includes panels and keynotes on topics related to the future of the Quantum Internet.
For more about the quantum technologies work at HU, see https://harrisburgU.edu/quantum
ABOUT HARRISBURG UNIVERSITY
Accredited by the Middle States Commission on Higher Education, Harrisburg University is a private nonprofit university offering bachelor and graduate degree programs in science, technology, and math fields. For more information on the University's affordable demand-driven undergraduate and graduate programs, call 717-901-5146 or email, Connect@HarrisburgU.edu. Follow on Twitter (@HarrisburgU) and Facebook (Facebook.com/HarrisburgU).