February 8, 2022
Progress continues on Harrisburg University of Science and Technology's Science Education Center at South Third and Market streets.
A photo of the progress, recently shot by HU Geospatial Technology Professor, Albert Sarvis, provides a visual record of the construction for the 11-story building.
The new building will contain 260,000 square feet of academic space and will accommodate at least 1,000 new students in nursing, pharmaceutical sciences, and other allied health programs. The center also will include classrooms and training space for HU's Advanced Manufacturing and Interactive Media programs, in addition to auditoriums, student life, and tutoring areas.
The timeline for the project has been affected by the COVID-19 pandemic. The building is expected to open in 2023.
The University is spending $100 million on the project. No tax-exempt bonds will pay for the construction of the building. The university broke ground on the project in July of 2019.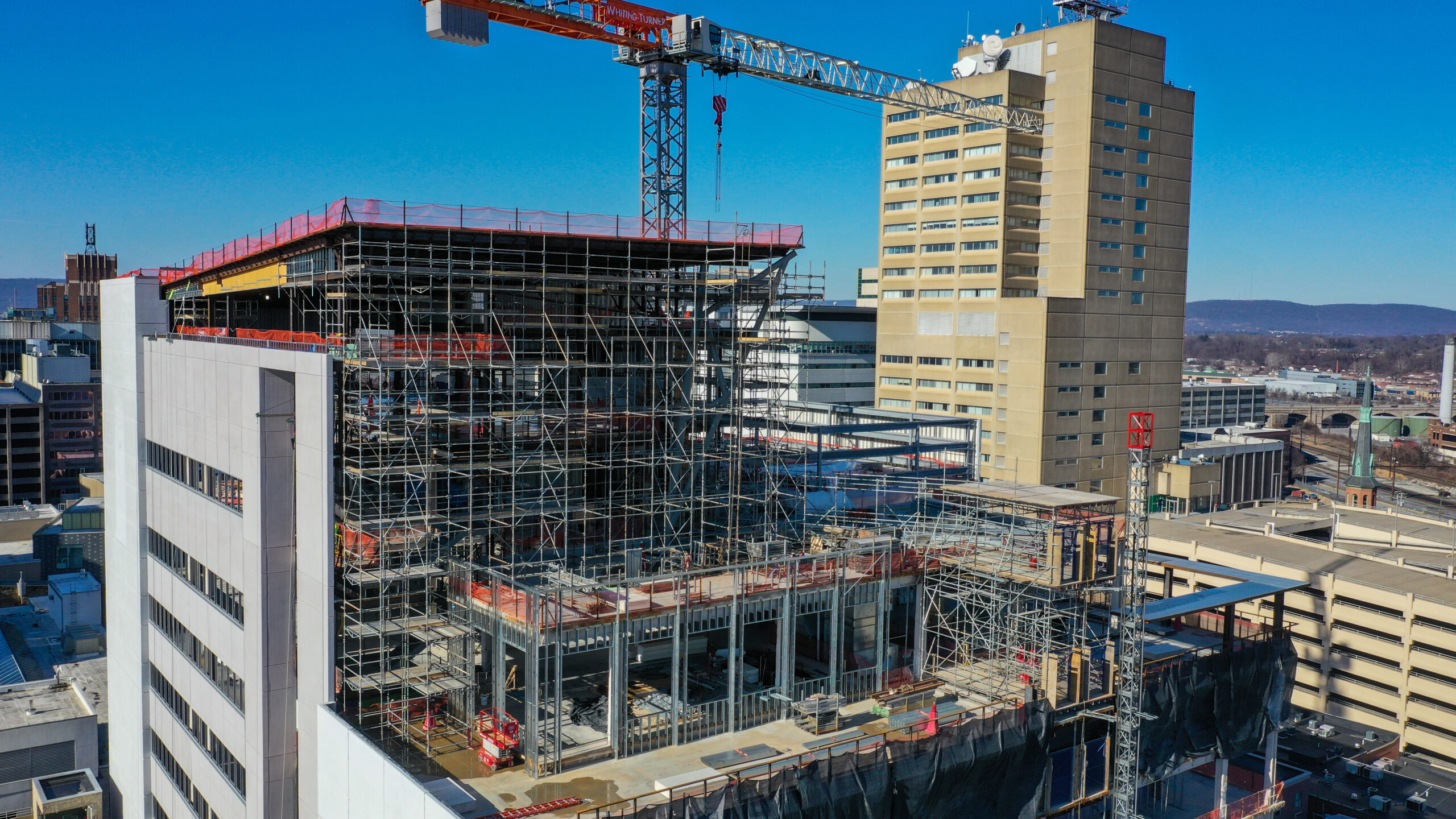 ABOUT HARRISBURG UNIVERSITY
Accredited by the Middle States Commission on Higher Education, Harrisburg University is a private non-profit university offering bachelor and graduate degree programs in science, technology, and math fields. For more information on the University's affordable demand-driven undergraduate and graduate programs, call 717.901.5146 or email, Connect@HarrisburgU.edu.