October 14, 2022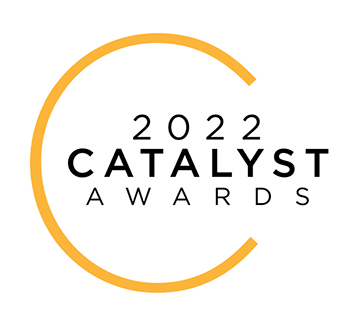 M&T Bank and the Center for Innovation & Entrepreneurship at Harrisburg University have been named 2022 Catalyst Award winners, as the Harrisburg Regional Chamber & CREDC announced its most recent list of people and organizations serving as positive forces for our area.
Every year, the Harrisburg Regional Chamber & CREDC honors the visionary, dynamic leaders and organizations creating change in the Harrisburg region at the annual Catalyst Awards. These awards are presented to those making a difference in our communities, creating more opportunities for businesses and building a brighter future for our region. Award recipients are judged by a panel of local business and community representatives, and recipients are chosen by their impact and facilitation of change of our area.
M&T Bank launched the Capital Region Multicultural Small Business Innovation Lab – a program designed to provide entrepreneurs of color with the guidance and skills they need to build strong businesses, spur Greater Harrisburg's economy, and help build generational wealth for their families.
The new six-week program, developed in partnership with Harrisburg University of Science and Technology, focused on business planning, establishing credit, accessing capital, marketing, branding and networking, and concluded with a pitch competition and opportunity to win grants up to $5,000 funded by M&T.
The Center for Innovation & Entrepreneurship (CIE) works to empower innovators to build successful ventures, including Harrisburg University students and faculty, as well as entrepreneurs in the community. In addition, CIE offers opportunities for partners to invest in important scientific discoveries, technological innovations, and academic research.
Questions? Please email cie@harrisburgu.edu
ABOUT HARRISBURG UNIVERSITY
Accredited by the Middle States Commission on Higher Education, Harrisburg University is a private nonprofit university offering bachelor and graduate degree programs in science, technology, and math fields to a diverse student body. For more information on the University's affordable demand-driven undergraduate and graduate programs, call 717.901.5146 or email, Connect@HarrisburgU.edu