February 18, 2022
Harrisburg University (HU) congratulates Brian Humphrey, HU Manager of University and Community Partnerships, who will receive the Black Excellence Community Service Award from the American Literacy Corporation. 
Humphrey and seven others who have helped the ALC during the past two years, including Harrisburg's Chris Handles of the Harlem Globetrotters and ABC27 news anchor Valerie Pritchett, will be honored during the American Literacy Corporation's Black Excellence Breakfast and Awards Ceremony from 7:30-9:30 a.m. at the Salvation Army Banquet Hall in Harrisburg.
For tickets and more information call 717-580-5429 or visit www.SuperReader.org.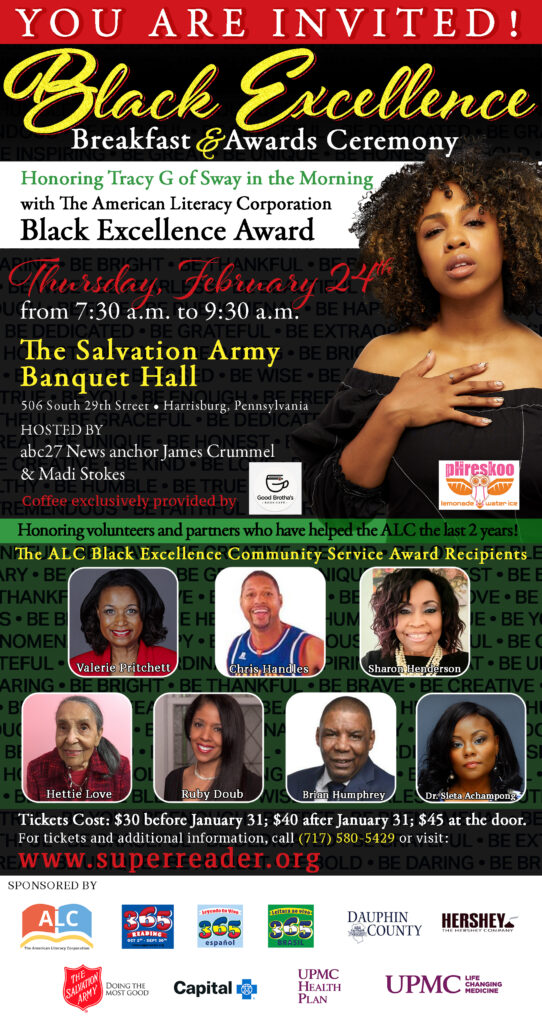 ABOUT HARRISBURG UNIVERSITY
Accredited by the Middle States Commission on Higher Education, Harrisburg University is a private non-profit university offering bachelor and graduate degree programs in science, technology, and math fields. For more information on the University's affordable demand-driven undergraduate and graduate programs, call 717.901.5146 or email, Connect@HarrisburgU.edu.