November 16, 2021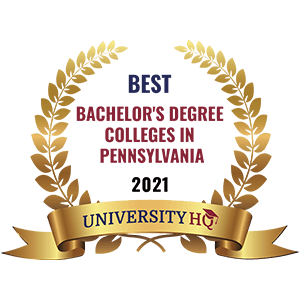 The online college guidebook, UniversityHQ, ranks Harrisburg University of Science and Technology in the Top 30 for Best Bachelor's Degree Colleges in Pennsylvania. University Headquarters is a resource for finding top rated colleges, scholarships, potential salaries and helping students find the right career.
Harrisburg University ranks 28th on the list.
To gather data, UniversityHQ uses government sources, which are unbiased, consistent, and reliable. Each college in the rankings is assessed using the same data sources. Factors considered include the cost of tuition, retention rate, graduate rate, starting salary, percentage of students receiving financial aid, number of programs offered, loan default rate, number of diplomas awarded, and online programs offered.
More on the ranking is found online at https://universityhq.org/best-colleges/pennsylvania/#bachelors
For information on Harrisburg University's undergraduate degree programs and scholarships for undergraduate students, visit online at https://www.harrisburgu.edu/academics/bachelors/
ABOUT HARRISBURG UNIVERSITY
Accredited by the Middle States Commission on Higher Education, Harrisburg University is a private nonprofit university offering bachelor and graduate degree programs in science, technology, and math fields. For more information on the University's affordable demand-driven undergraduate and graduate programs, call 717-901-5146 or email, Connect@HarrisburgU.edu. Follow on Twitter (@HarrisburgU) and Facebook (Facebook.com/HarrisburgU).