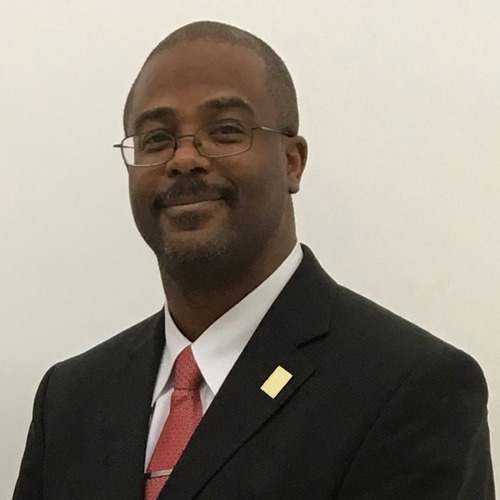 Richard Pitts, Jr., Ph.D.
Associate Professor and Undergraduate Program Lead, Advanced Manufacturing (ADMA) Program
Dr. Pitts joins HU from Morgan State University where he served previously as Interim Chairperson for the Industrial & Systems Engineering Department
During his time at Morgan State, Dr. Pitts:
Led his department through the ABET accreditation process and achieved a six-year re-accreditation.
Increased graduation rates of the program and conducted community outreach.
Developed industry relations and partnerships to support student internships and employment.
Organized and recruited an external advisory group to improve teaching and research effectiveness.
Dr. Pitts served as the Founding Director of the Industrial Robotics & Automated Manufacturing (IRAM) Laboratory that provided hands-on experience for students within a flexible manufacturing and computer-integrated manufacturing environment. He served as the Faculty Advisor for NASA's Lunabotics Robotics Mining Competition (RMC) and the Faculty Advisor for the Institute of Industrial & Systems Engineers Student Chapter. Early in his career at Morgan State, Dr. Pitts worked as a special project engineer to set up, operate, and manage the Automation & Robotics Laboratory within the School of Engineering.
He has also served as the Program Faculty Advisor for the PACE Program at Morgan State, was the Program Director of the AMP Math Bridge Program and served as the Program Director for the Pre-College Career Exploration in Engineering and Science Program.
Dr. Pitts earned his Ph.D. and M.S. degrees in Industrial Engineering from The Pennsylvania State University. He earned his B.S. degree in Industrial Engineering from Morgan State University.