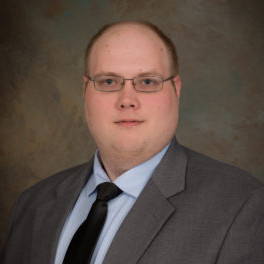 Brandon S. Keath
Corporate Faculty (CYOM) and Program Lead CYOM Online
Cybersecurity, this is the subject I live and breathe each and every day. Cyberthreats continue to mount against organizations small and large! Sophisticated new cyber attacks seem to show up in the news daily. At Appalachia Technologies we understand these threats intimately and make it our priority to stop them. We provide managed cybersecurity services and red team penetration testing exercises to pinpoint weaknesses in your organization before the bad guys do! If you care about your business and worry about the current cyber threats that it faces, reach out to us for a free consultation and see how we can help defend your organization today!
I currently lead the Cyber Security Practice at Appalachia Technologies which includes everything from Penetration Testing services and Red Team exercises to managed Cyber Security.
I hold a Master's degree in Cyber Security and Information assurance from Western Governor's University and a BS degree from Central Penn College in IT with a concentration in Applications Development. I also hold numerous industry certifications! I am currently going back to Western Governor's University for an MBA in IT Management.
I am active in the Cyber Security community and often volunteer to lead meetup groups and give presentations related to Cyber Security at various related conferences and events such as BSIDES, security summits, and other related events. For a calendar of upcoming events, simply reach out.
I am an avid Python developer working on various Cyber-Security Open Source Projects. I am always open to being a guest speaker on a podcast or virtual event. Please reach out to inquire.
Education
MS Cyber Security and Information Assurance, Western Governors University, Salt Lake City, UT, USA.
BS in Information Technology, Central Penn College, Summerdale, PA, USA
AA in Computer Information Systems, HACC, Harrisburg, PA, USA.