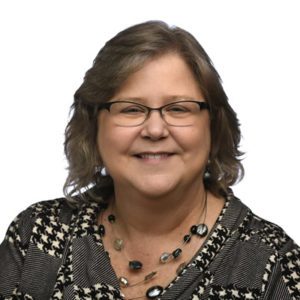 Sandra Nelson, Ed.D.
Associate Vice Chancellor and University Registrar HU Dubai
Functional Area:
Records and Registration
Office Location:
326 Market Street, #121E
Sandra is the Registrar for the Records and Registration office at Harrisburg University. Records and Registration is responsible for all aspects of scheduling, registration, and transcripts, as well as degree audits, degree conferrals, and records management. Sandra has a Bachelor of Science in Community and Human Services, a Master of Science in Education with a concentration in Enrollment Management, and a Doctor of Education in Educational Leadership and Management.
Prior to joining Harrisburg University, Sandra was the Assistant Dean of Student Services at Elizabethtown College where she was responsible for ensuring adult learners received the student services they needed to succeed in their academic programs. In her spare time, Sandra enjoys traveling and spending time with family and friends.