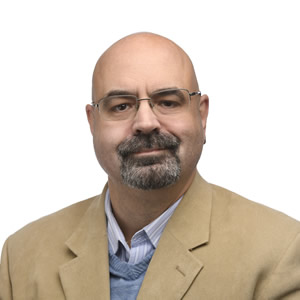 Philip Grim, II
Instructor of Computer Science
Philip Grim, II is a veteran of the US Air Force, after which he became a Civilian Defense Contractor. His career as a software engineer has spanned more than twenty-five years in both military and civilian life. Philip Grim, II worked extensively in military intelligence, in modeling and simulation. He also worked with the Natural Language Understanding technologies and systems in support of military intelligence and other applications for over a decade.
His team also designed and built the first Big Data ecosystem for the Department of Defense. He began teaching at Harrisburg University of Science and Technology in the fall semester of 2014 as corporate faculty and became full-time faculty in the summer semester of 2016.
Teaching and Research Interests:
Philip Grim, II enjoys teaching topics in programming, software engineering, systems architecture, and natural language processing. He will enter HU's new Ph.D. program in Data Science, where his research will focus on NLP.
His development and research work focuses on blockchain applications and on NLP research. He is currently researching techniques of mining formal argumentation from arbitrary text. He teaches a variety of topics including programming, software and systems engineering, and analytics.
Education
M.Sc. in Analytics, Harrisburg University of Science and Technology, Harrisburg, PA, USA.
B.Sc. in Computer Information Systems, St. Leo University, Tampa, FL, USA.
Associate of Applied Science, Computer Programming Technology: Metropolitan Community College, Omaha, NE, USA.