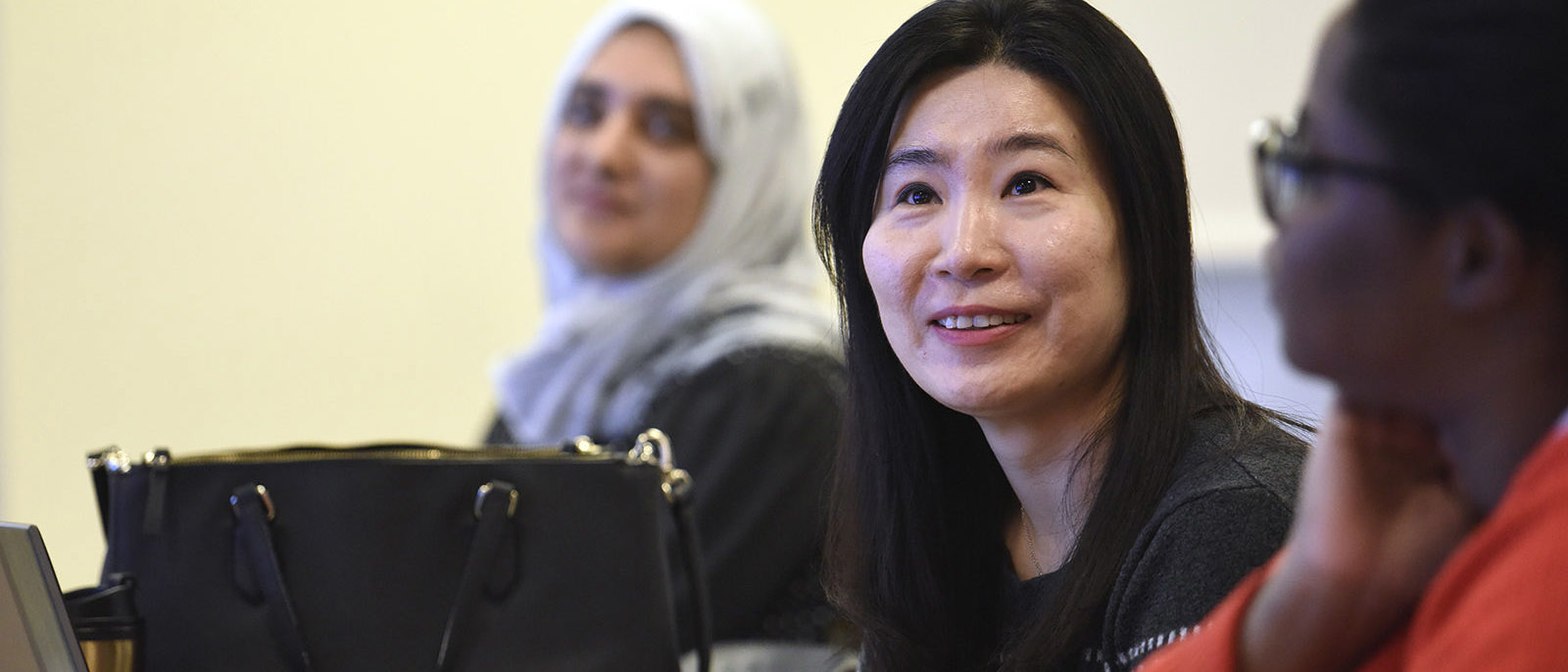 International Admissions
Harrisburg University welcomes students from more than 100 countries to its campus annually. Get international experience and a student-centered education in high-demand science, technology, engineering and mathematics fields.
Every year Harrisburg University receives hundreds of inquiries and applications for admission from students from around the world.
We appreciate your interest and invite you to find out more about how you can succeed here. We believe that the diverse backgrounds and perspectives of our international students broaden the horizons of all students, and we welcome you as a member of our University community.
If you have questions about academics, immigration requirements, housing, employment and community life, we can help. Our goal is to make help make your time at Harrisburg University productive and enjoyable.
Undergraduate Admissions
What do I need to apply?
Official high school transcript or GED test scores. High school transcripts must be evaluated by an approved international credentialing service, such as World Education Services or Educational Credential Evaluators. Transfer students who wish to have college credits considered for transfer must also have a course-by-course evaluation completed by World Education Services or Educational Credential Evaluators®.
Personal goal statement. This statement should be two to four paragraphs in length, and start with "I am interested in science and technology because…"
Proof of English Proficiency.
Non-native English speakers must submit a TOEFL score of 80 IBT or an IELTS score of 6.0.
Copy of Passport. Transfer students are also required to provide a copy of their Visa, I94 and current I20.
Bank statement of $36,400 USD and affidavit of support.
When should I apply?
There is no application deadline. High school students are encouraged to apply during the fall or early spring of their senior year in high school. An adult learner is encouraged to apply at least two months prior to the start of any semester. This application process allows ample time to be accepted, develop an academic schedule, and to process financial aid applications, if applicable. Each applicant's candidacy is evaluated once all admissions materials have been received. Offers of admission are made to qualified candidates on a rolling basis.
How do I apply?
Step 1. Complete your free online application.
Step 2. Submit your transcripts, goal statement, test scores, international documents, passport copy and optional letters of recommendations online to Transcripts@HarrisburgU.edu.
Request that your high school and all undergraduate transcripts (if you've attended post-secondary school already) are emailed or sent to:
Harrisburg University
Office of Admissions
326 Market Street
Graduate Admissions
The University does not require the GRE/GMAT for students seeking a master's degree. However, the GRE/GMAT is strongly recommended for students seeking admission to a doctorate program.
International Graduate Admissions for F-1 Students
In addition to the requirements listed above, you will need to provide:
Proof of English Proficiency (TOEFL score of 80 IBT, IELTS score of 6.0)
Copy of passport. Transfer students are also required to provide a copy of their Visa, I94 and current I20.
Bank statement of $26,500 USD or affidavit of support if applicable.
Provide two letters of recommendation.
You can complete the online application here. To receive information on the requirements for graduate admissions for international students, please email your request to CPT@HarrisburgU.edu.
Read More About Curricular Practical Training
Email Masters@HarrisburgU.edu for more information on our Master's programs.
Doctoral Admissions
The doctorate admission process requires the candidate to submit the following documents in the order below at one time in PDF format in a zip file:
Complete the online application or email PHD@HarrisburgU.edu and request a PDF application. You need to send a copy of the application with all your documents.
Write an essay (in English) on how this degree supports the candidate's academic and career aspirations.
Submit final official transcript(s) from the college or university at which the highest degree earned was conferred. An unofficial transcript can be used for admissions decision but an official transcript must be sent prior to registration.
Evidence of research potential. Such evidence could come from the submission of a Master's Thesis (or equivalent published research). Students that are finishing the thesis may submit the incomplete thesis as part of their application packet. Students that have no published thesis or other research should have other means of showing potentials, such as courses taken or significant documented projects.
Submission of an official record of the Graduate Record Examination score (GRE) is required for ISEM.
Provide two letters of recommendation. At least one must come from corporate.
Submit a resume.
A minimum master's GPA of 3.30 (3.5 or higher is preferred).
A faculty review committee may select the candidate for an interview.
In addition to the documents required above, an international student planning to attend the University on a student (F-1) visa must include:
copies of Visa, passport, 1-20
bank statements showing $26,500 or an affidavit of financial support . Email PHD@HarrisburgU.edu to receive an affidavit.
In addition to satisfying the appropriate admissions requirements and procedures, an international student must demonstrate proficiency in the English language if admitted as a non-resident candidate. Academic records should include courses studied, grades earned, diplomas, certificates, and results of comprehensive national examinations. Transcripts from a U.S. institution will suffice.
Email PHD@HarrisburgU.edu for more information on our Doctoral programs.
English Requirement for International Students
A demonstration of English language proficiency is required of any student who is not a United States citizen. Acceptable demonstrations include one of the following:
Completing a college degree program from a regionally accredited United States institution of higher education
Scoring above average on the Analytical Writing section of the Graduate Record Examination (GRE)
Earning a TOEFL score of 80 or higher on the web-based version, 200 on the computer version, or 520 on the paper version
Earning an IELTS score of 6.0 or higher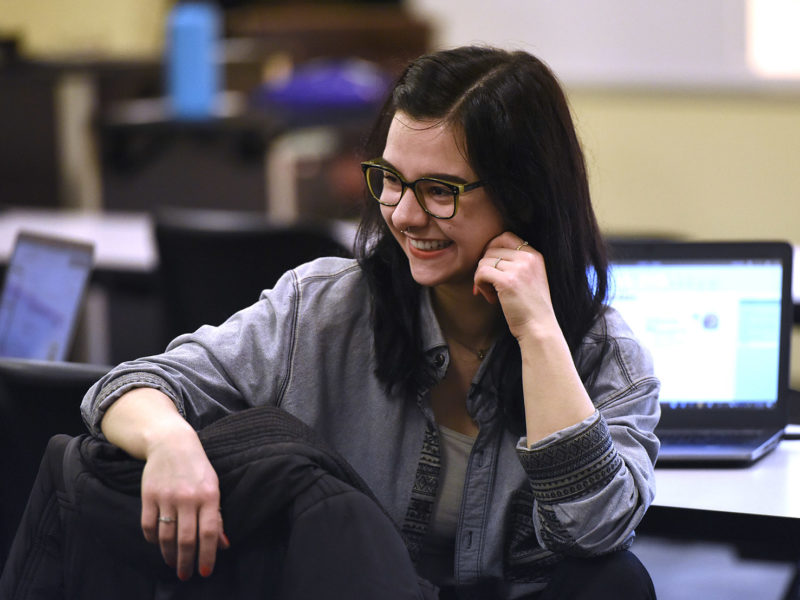 More to Explore
Find Your Degree
Browse our science and technology degree programs, including several convenient online options.
Apply Today
Create an account and start your free online application to Harrisburg University.