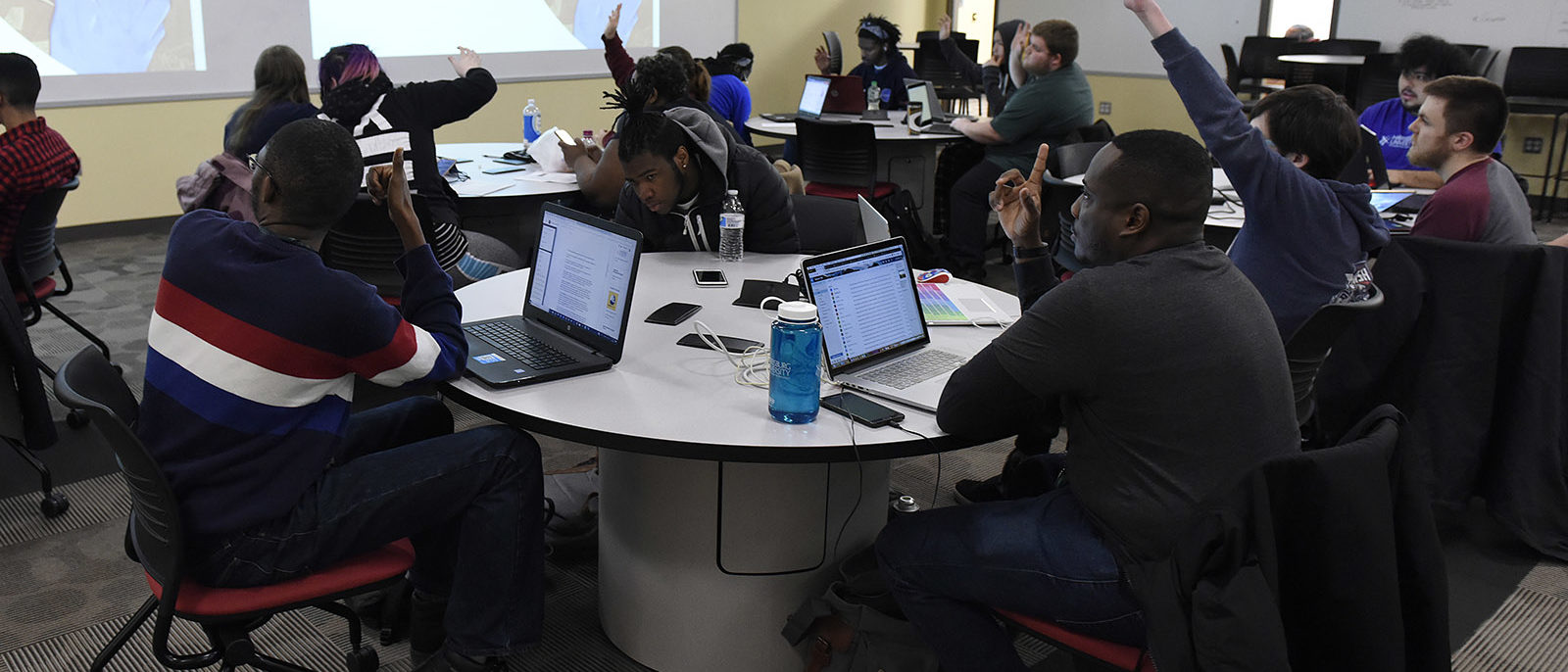 Bachelor of Science

Management, Entrepreneurship and Business Administration (Online)

If you're ready to change course and get on the fast track, you owe it to yourself to check out our online bachelor's degree program with concentrations in Digital Marketing and Business Analytics.
This Bachelor of Science program prepares the student for a successful career in the modern job market by teaching them how to recognize opportunities and create value in both new and existing organizations.
This program draws on three disciplines providing skills in Entrepreneurship, Managerial Decision Making, and Business Administration, and prepares the student to take leadership, management, and entrepreneurial roles in the public and private sectors. The student is taught skills such as strategic thinking, motivating and managing nationally and internationally diverse workforces, building and leading team efforts, negotiating successfully, and instituting planned change in organizations.
MEBA is a high quality business program advancing research at the intersection of innovation, leadership and entrepreneurship.
100% online
High-tech focused
Taught by award-winning business leaders who are also respected educators
Part-time and full-time options
Affordable
Career Outlook
But, best of all, it prepares you to seize today's – and tomorrow's – most exciting career opportunities in fields experiencing double-digit growth. That's an excellent return on your investment in yourself and your future. A college degree in Management opens doors. But a degree that also includes eBusiness, Digital Marketing, and Business Analytics prepares you for both today's and tomorrow's best job opportunities. Some of the careers with the largest growth potential include Business Analyst, Market Research Analyst and Digital Marketing Manager.
Program Goals
Graduates of the Bachelor of Science in Management, Entrepreneurship, and Business Administration program are able to:
Recognize business opportunities and identify competitive advantages;
Plan business operations, new organizational processes and entrepreneurial ventures;
Effectively lead and participate in teamwork to build exceptional organizations; and
Describe and resolve ethical, legal and social factors when solving modern business problems
Program Concentrations
Business Analytics
Digital Marketing
Individualized