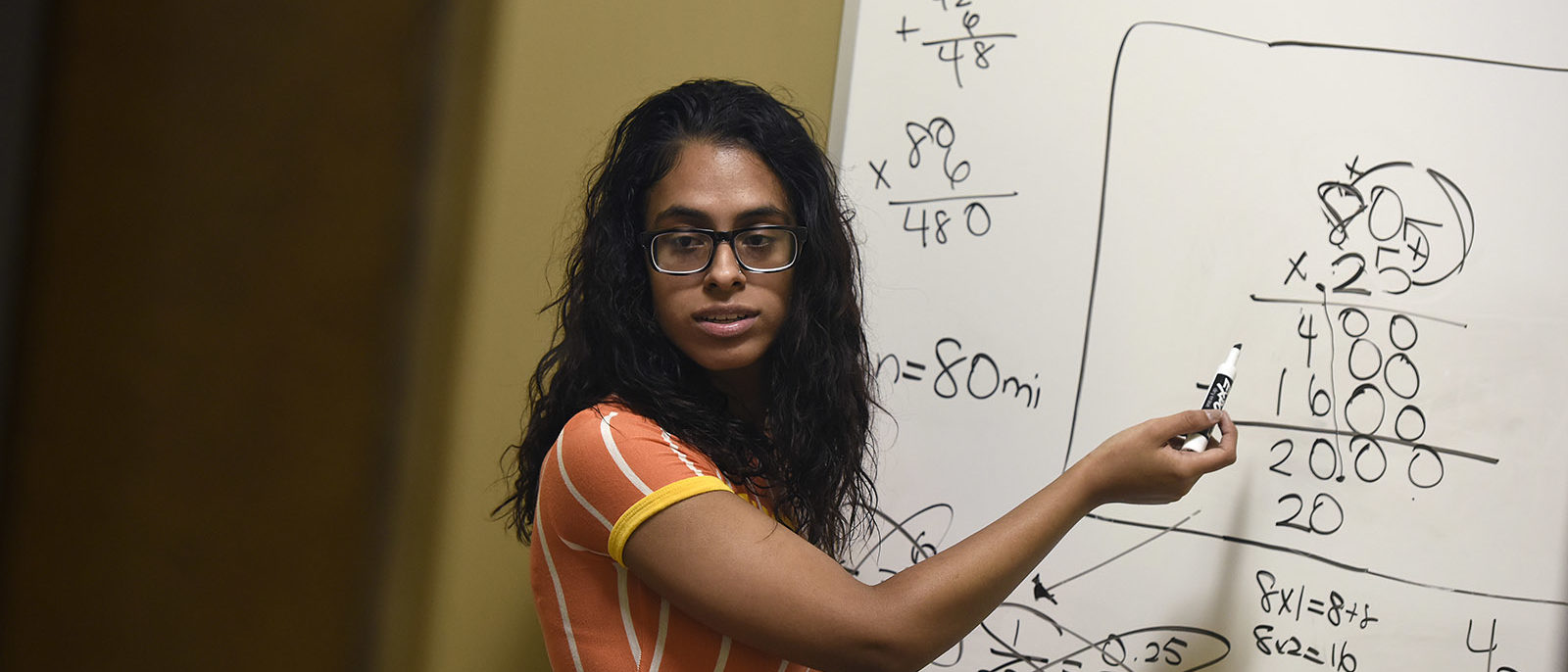 Bachelor of Science

Applied Mathematics

The Applied Mathematics Bachelor of Science degree program consists of a strong core of courses in applied advanced mathematics, statistics and computational science.
The structure of the program allows the student to choose between two broad areas of study that are, at their root, highly mathematical: data analytics and natural sciences. The purpose of the program is to provide foundational and hands-on experience in applied problems associated with the two disciplines.
Program Goals
A graduate of the Applied Mathematics program is prepared to:
Develop expertise in problem-formation, problem-solving, and modeling techniques and strategies central to a wide variety of applications;
Establish the ability to communicate analytic arguments clearly and concisely in oral and written forms;
Exhibit expertise in numerical problem-solving techniques using high-level programming languages and commercial computational software packages; and
Demonstrate foundational knowledge and skills within an interdisciplinary-work environment.
Program Concentrations
Data Analytics
Natural Sciences