Date/Time
Date: 8/16/2021 - 8/17/2021
Time: 9:00 am - 5:00 pm
Register Now

Held Virtually
The PA Community Alliance Summit, a project of the Pennsylvania Developmental Disabilities Council, will discuss and explore the theme: Recover, Rebuild, and Reform. What does it look like in your community to "recover?" How can we "rebuild" communities to move forward? What "reform" is needed to improve community systems? The Summit is two days of networking, discovering alliances and collaboration building within diverse organizations in Pennsylvania led by and/or supporting underserved/unserved populations who experience marginalization and oppression.
Please note that this event automatically will include accommodations including American Sign Language interpreters and closed captioning during the length of the event. Should you potentially require an accommodation under the ADA to participate in this program in addition to ASL and closed captioning, please email ProfessionalEd@HarrisburgU.edu. Please send your request for an accommodation at least 5 business days in advance of the event or program.
---
MONDAY, AUGUST 16, 2021
9:00 am – 10:00 am  |  Session 1: KEYNOTE
The Intersection of Trauma and Intellectual Disabilities

Everyone has felt the symptoms of at least chronic stress if not full-blown trauma over the course of the past year, whether we recognize it as such or not.  Dr. Jurman will discuss the impacts of trauma and chronic stress on all of us, and the impacts they can have on people diagnosed with Intellectual Disabilities.  He'll share stories from his past work in the field and highlight how being trauma-informed and person-centered can help us and the people we serve achieve healing and well-being.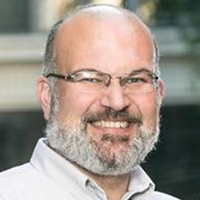 Dr. Daniel L. Jurman, DMin
Dan got his start working with at-risk youth in places like Camden, Newark and Atlantic City over 30 years ago.  He has a bachelor's degree from Rowan University and master's and Doctoral degrees from Lancaster Theological Seminary.  His career has included working with people with intellectual disabilities, providing healthcare at rural and urban Federally Qualified Health Centers, and doing community organizing and anti-poverty work.
10:00 am – 11:15 am  |  Session 2: (Choice of A or B)
A: Panel Discussion on Domestic Violence

Domestic Violence happens behind closed doors and we've had our doors closed for quite some time now. How do people of color and those in the LGBT communities recover? Facing additional challenges of poverty and mental health, how do you rebuild? Now that we are removing our masks and opening our doors, how do people reform their lives? And what work must be done to reform how we support those facing domestic violence?
Moderator: Pennsylvania Coalition Against Domestic Violence
Panelists: Safe Journey, Crisis Center North, Lutheran Settlement House
Moderator: Pennsylvania Coalition Against Domestic Violence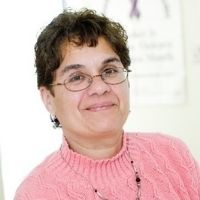 Denise Scotland
Denise M. Scotland joined the PA Coalition Against Domestic Violence in March 2000 and is the Senior Training & Technical Assistance Specialist. Her responsibilities include offering training and technical assistance to programs and other stakeholders with a focus on trauma-informed and survivor-led services to unserved and underserved survivors, overseeing local and statewide prevention initiatives, and collaborating with state and local government agencies, and other allied professionals in the development and maintenance of community partnerships that enhance the delivery of comprehensive services to unserved and underserved survivors. Before joining the Coalition, Denise was a Legal Advocate for 9.6-years at a local domestic violence program, Turning Point of Lehigh Valley, Inc. and worked for Outward Bound for 6-years. Denise graduated from the University of Scranton with a M.S. in Human Resources Administration and a M.S. in Rehabilitation Counseling.
Panelists:
Safe Journey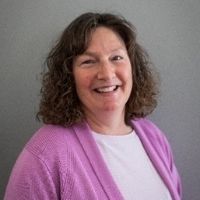 Lori Palisin
In addition to her role as the CEO of PurpleOne, Lori Palisin also serves as the executive director of Safe Journey, a domestic and dating violence services program, in Erie County, Pa.  She believes that educating all members of our communities is crucial to ending domestic violence.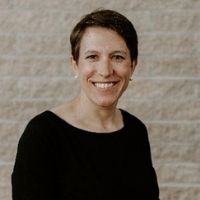 Meghan Duda

Meghan Duda is the communication director for the PurpleOne Program.  She has worked in marketing and communication in a variety of industries including health care, government, politics, and higher education.  She also has worked in education for the last decade in both higher education and corporate settings.  Meghan earned a bachelor's degree in Public Relations, a master's in Organizational Leadership and a doctorate in Organizational Learning and Leadership.
Crisis Center North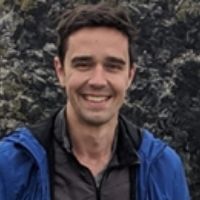 Jeff Lambert
Jeff Lambert received his PhD in Philosophy at Duquesne University. Jeff has been the Education Coordinator at Crisis Center North since September of 2020. Prior to working at Crisis Center North, Jeff taught at Duquesne University through their philosophy department and Honors College for six years before moving into the field of community engagement and prevention education.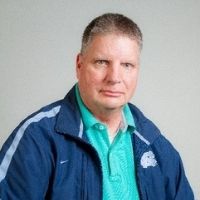 Leon Strimel
Leon Strimel was hired as Crisis Center North's Prevention Educator in February of 2010. He comes to Crisis Center North after spending thirty-five years employed in West Allegheny School District as a high school Guidance Counselor. Leon wrote two books, entitled "Make Your Family a Team and Win" and "Power Learning." Over the past ten years at Crisis Center North, Leon developed and implemented programs such as Developing Healthy Relationships with Yourself and Others, Peer to Peer Empowerment, and Coaching Boys Into Men.
Lutheran Settlement House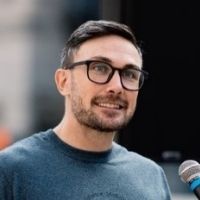 Toby Fraser
Toby Fraser (he/him) is the Manager for Community Education at Lutheran Settlement House, a survivor support agency in Philadelphia.  He comes to this work through non-violent direct action-based activism and has been a part of the movement to end gender-based violence since losing a friend in 2008.  His work has ranged from doing workshops with youth about the roots of violence and social change to training professionals on concrete skills such as screening,
B: The Pennsylvania Horticultural Society
Presentation (PDF)

To help Philadelphians recover from pandemic-related job loss and the rising need for food due to COVID-19, PHS leads job training and placement programs and mobilizes thousands of gardeners to grow and share food in their communities. PHS supports communities to rebuild healthy living environments and social connections by transforming blighted lots into mini parks and equipping people to grow and share food with their neighbors. Growing economic opportunities and supporting networks for self-reliance reforms our communities. Join us to learn more about how to partner with PHS to improve health and wellbeing through gardening.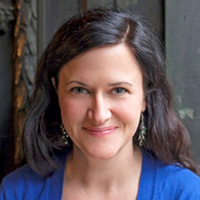 Julianne Schrader Ortega
Julianne Schrader Ortega is the Vice President and Chief of Healthy Neighborhoods at PHS where she advances the organization's key initiatives through successful implementation, collaboration within the organization, and management of partnerships vital to PHS. She built and strengthened partnerships, developed resources and supported the programs that train community members, teachers, inmates and urban growers to garden, build beauty in Philadelphia, and increase production and distribution of produce for families without access to fresh, local food.
11:30 am – 12:00 pm  |  Session 3: Pop-up Talks

Get an introduction to 3 speakers. Following lunch, join a discussion with 1 or 2 of them. Discover how you could work together to recover, rebuild and reform Pennsylvania.
12:00 pm – 12:45 pm
Lunch
12:45 pm – 1:15 pm  |  Session 4: Pop-up Networking Stations
(Choice of A or B)
A1: Colours Organization
A2: KenCrest
Community Participation During Covid (PDF)

Come discuss community participation during COVID-19 for adults with intellectual disabilities. We seek to maximize use of technology to rebuild and reform community engagement.
Speaker: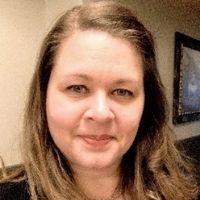 Gina Cincotta
Gina Cincotta M. Ed. has been a teacher for 29 years in various settings.  She currently designs instructional units and activities for adults supported by KenCrest.  Gina will explain how KenCrest used technology to support people during the COVID-19 pandemic.  She will guide you through the steps to create Remote Community Services and the creation of new programs.
B: Casa San Jose (CASA)

County and public service lack culturally tailored supports or language information, preventing the Latino and Hispanic communities from accessing services and needed information to recover and rebuild during COVID-19. This prompted Casa to explore reforms and develop the Latinx Relief Program, in coordination with community allies and organizations, to provide wraparound services and launch an aggressive social media information campaign to disseminate accurate and language/culturally accessible information.
Speaker: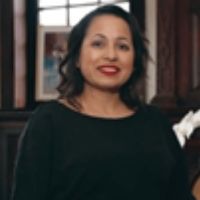 Monica Ruiz
Monica Ruiz is the Executive Director at Casa San José.  Monica has been working with Casa since 2014 when she started as an intern, then moved to service coordinator and then community organizer.  Prior to that, she worked for Catholic Charities as a case manager.  She was born in Cleveland Ohio and has Latino roots from Guatemala and Puerto Rico, where her mom and her dad are originally from.  She is a proud mother of one daughter and four sons.  She loves cooking and enjoys playing soccer with her children.
1:30 pm – 2:30 pm  |  Session 5: (Choice of A or B)
A: Panel Discussion on Suicide & Prevention

During COVID-19, suicide and suicide prevention loomed larger than previously experienced. Let's discuss what the experience of community members such as veterans, the aging, people with disabilities and those with a mental health diagnosis looks like to recover and rebuild. And what is being done to reform systems of support.
Panelists:
Franklin County Military Outreach Program
Center for Community Resources
Minding Your Mind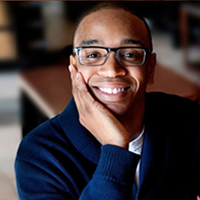 Minding Your Mind:
Jordan Burnham
Jordan is a public speaker who discusses the mental health issues and disorders that affect so many of us. He is a survivor of a suicide attempt during his senior year in high school and shares his powerful story of fighting depression and finding recovery.
Franklin County Military Outreach Program:
Fred "SARGE" Bucci

Fred "SARGE" Bucci is a twenty-year Army retiree. He served in Vietnam & Desert Storm. He is a third generation Army combat veteran and has been married for 47 years with two children and 5 grandchildren; and has resided in Chambersburg since 1986. Originally from Philadelphia, he experiences PTSD (War related) resulting from both conflicts. He identifies as having bi-polar disorder, depression, anxiety, survivors' guilt and has drug overdosed. He is a three-time survivor of attempted suicide. He is 100% service-connected disabled with a service dog for PTSD. Sarge also has multiple medical issues due to "Agent Orange", including heart, kidney, & diabetes complications; has had 20 surgeries and takes 18 different prescriptions daily.
Sarge started the Outreach program in 2008 when his son returned home from one of his 5 combat tours with mental health issues. At that time there was no place in town that could help him. Sarge wanted to change that and support other veterans with mental health challenges.
Center for Community Resources: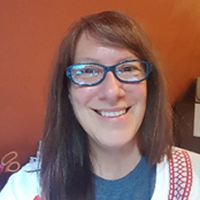 Shanon Quick
Shanon Quick (Central Director of Programs) has been with CCR since 2017. She has extensive experience with developing telephone, mobile, and walk-in crisis intervention services that are person-centered, focused on recovery, connect individuals to community resources, and reduce the risk of suicide. She has experience in opening new crisis programs, most recently Northumberland and Wayne counties. She has participated in the creation of the Crisis Intervention Teams, and Suicide Prevention and Zero Suicide Task Forces.
B: Awaken Pittsburgh

Since the start of the global pandemic, we have faced isolation, the loss of loved ones, jobs, and uncertain futures. The mental health challenges are on the rise, especially for BIPOC (Black, Indigenous, People of Color) and undocumented communities during this time, which exacerbated the unequal access to supports that existed pre-COVID-19. How do we recover from our depression, anxiety, exhaustion, and have enough to help others rebuild? This session will facilitate a conversation about what can work to recover and heal ourselves and those we serve.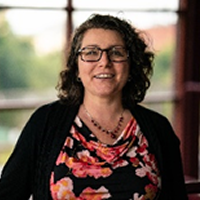 Dr. Stephanie Romero
Dr. Stephanie Maietta Romero, founder and Executive Director of Awaken Pittsburgh, works to bring mindfulness practices to adults and youth throughout Western PA. Dr. Romero has 20+ years of experience teaching elementary, middle school, high school and college students. She has been a meditator and mindfulness practitioner since the early 2000s. Finding that her meditation practice profoundly influenced both her personal and professional lives,
2:45 pm – 3:45 pm  |  Session 6: (Choice of A or B)
A: Friends Association for Care and Protection of Children
Presentation (PDF)

In this session, Friends Association will share their work in establishing NIA House, a community-based housing program for women and children impacted by incarceration. Focused on Rebuilding, Reunifying, and Reconnecting, NIA House supports women in accessing foundational needs allowing them to find a space of safety and balance, which empowers her to move into spaces of resiliency and ultimately thriving while directly addressing key factors impacting successful reentry for women.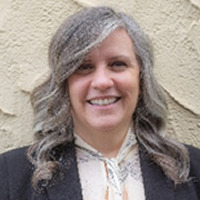 Jennifer Lopez
Jennifer Lopez, Executive Director at Friends Association since January 2019, has over 30 years of experience in strategic and organizational management focusing on creating, implementing, and improving programs for marginalized community members. Jennifer served the Chester County Community as the Deputy Chief of Probation, Parole, and Pretrial Services where she administered trauma-informed programs serving over 10,000 justice-involved individuals.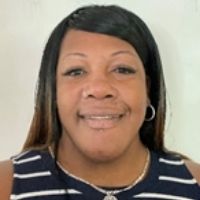 Yulanda Myers
Yulanda Myers, Peer Specialist at NIA House, brings extensive experience in case management and recovery support to the women in the community. She is committed to assisting justice involved women to find the recovery support system that best suits them and encouraging them in maintaining their sobriety. Yulanda has partnered with returning citizens to achieve self-sufficiency and meet personal goals. She has in-house experience with case management, program strategy and house operations. She is committed to fostering a safe, trauma-informed environment for the women and children at NIA House.
B: Domestic Violence Service Center
Presentation (PDF)

Individuals with disabilities are more likely to experience domestic violence than individuals without disabilities. Abuse may include the following: physical violence, emotional abuse, financial control or sexual abuse. Points of discussion will be recognizing the signs of abuse, developing a safety plan, and accessing the resources available to living an independent life free from violence.
Speaker: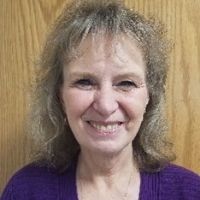 Tammy Rodgers
Tammy Rodgers has been the Volunteer/Education Coordinator at the Domestic Violence Service Center (DVSC) for the past 24 years.  A graduate of Mansfield University with a degree in Social Work, she has worked in many diverse fields, ranging from pre-school children, intellectually disabled adults, and the elderly.  During her employment at DVSC, she has provided presentations on both the local and national levels, speaking to both professionals and community members.  As the trainer for the agency, she has also provided information and education to community partners on the prevalence of domestic violence and the resources available.
4:00 pm – 5:00 pm  |  Session 7: (Choice of A or B)
A: U.S. Committee for Refugees & Immigrants (Erie Field Office)

This session will focus on the intersection of trauma-informed care & cultural sensitivity. Many marginalized communities face trauma, strive to recover, and rebuild their lives through informed care. But we are not always mindful to reform our care to include cultural sensitivity. Starting from a lens on the refugee and immigrant experience, we will explore the intersections of trauma across other demographics to include race, gender identity, sexual orientation, religion, ability, and class.
Speakers: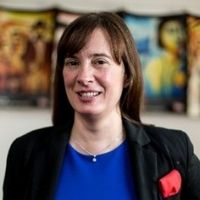 Dylanna Grasinger
Dylanna Grasinger moved to Erie in 2012 to assume the Executive Director position at USCRI Erie, after leading human services agencies in the Midwest, Pittsburgh and Akron, Ohio.  She was drawn to Northwest Pennsylvania's potential and quickly realized that Erie County was the place she wanted to grow her roots.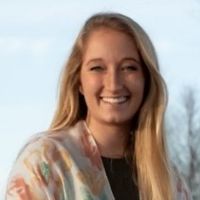 Lydia Laythe
Lydia Laythe is the Health & Wellness Program Coordinator for the US Committee for Refugees and Immigrants' Erie Field Office.  She graduated from University of Portland (Oregon) and Edinboro University with bachelor's and master's degrees in Social Work.  Fresh out of grad school, Lydia worked as a trauma therapist – working part of the time as a school-based therapist with children and adolescents who experienced trauma, and the other part of the time as an outpatient therapist with men convicted of sexual offenses after their release from jail or prison in court-mandated therapy.
B: Lackawanna County Area Agency on Aging
Presentation (PDF)

One of the biggest challenges heard during the pandemic was the stress that our aging facility residents and their families endured in not being able to visit and the risk of infection.  Families & Residents are still trying to recover.  Facilities are continuing to be creative and proactive in their efforts to keep families connected and residents safe.  In addition, both facilities and the Area Agency on Aging depend on the advocacy efforts of the ombudsman program.  Working together, our common goal is to rebuild confidence and keep our residents connected with loved ones during the pandemic.  It is also an area that needs more development.  We will discuss reforms that could make the system better and improve older adult isolation
Speakers:
Sara McDonald, Deputy Director, Lackawanna County Area Agency on Aging
Kerri Anzulewicz, Protective Services Administrator, Lackawanna County Area Agency on Aging
Noelle Kovaleski, Nursing Home Administrator, Carbondale Nursing Home
Linda Korjeski, Ombudsman, Serving Seniors
Sara McDonald
Sara McDonald works for the Lackawanna County Area Agency on Aging.  She has spent the last 8 years employed in various management positions within the agency and currently serves as the Deputy Director.  She is a graduate of the Pennsylvania State University and Marwood University Master of Social Work Program.  The Area Agency on Aging Works in Partnership with the Ombudsman, Nursing Homes, and many other Community Partners to advocate and Support Older Adults in our county.  Throughout the Pandemic, the Area Agency on Aging was the lead in Lackawanna County for COVID-19 1A vaccination efforts, resulting in Lackawanna County currently being 3rd in the State of PA for COVID-19 Vaccination Distribution.
Kerri Anzulewicz
Kerri Anzulewicz is a Program Administrator at the Lackawanna County Area Agency on Aging.  She has been an employee of the agency for 20 years working primarily in the Older Adult Protective Services department.  Ms. Anzulewicz has worked in various roles within the agency including direct care management and supervision.  In recent years Ms. Anzulewicz has completed the Victims Services Foundational Academy for her work with the Victims of Crime Act grant awarded to the LCAAA and the Leadership Development Institute provided by Pennsylvania Association of Area Agencies on Aging.  Prior to her employment at the LCAAA, Mrs. Anzulewicz was employed in social services at a skilled nursing facility. Mrs. Anzulewicz obtained her undergraduate degree in social work at Cedar Crest College in Allentown, PA in 2000.  In 2014 she graduated from Marywood University with her Master of Social Work.
Noelle Kovaleski
Noelle Lyon-Kovaleski, is the Center Executive Director at the Carbondale Nursing and Rehabilitation Center, Carbondale, Pa.  She has a Bachelor of Science degree in Health Policy and Administration from The Pennsylvania State University and a Master of Science degree in Health Care Administration from Kings College.  She also serves as the Treasurer for Northeast Pennsylvania Long-Term Care Association.
Linda Korjeski
Linda Korjeski is the Lackawanna County Ombudsman through Serving Seniors.  She educates each resident of a nursing home, personal care home, assisted living facility, Adult Day participants and families about their rights, facility procedures and the resources available to them through a network of volunteers. Most important of all, they provide direct assistance when a person's rights or quality of care are being challenged.  Ombudsman work with facilities and providers to mediate disputes between individuals and families all while maintaining the strictest confidentiality standards and protecting the dignity and rights of the persons involved.
TUESDAY; AUGUST 17, 2021
9:00 am – 10:00 am  |  Session 1: (Choice of A or B)
A: Panel Discussion on Sexual Violence & Post Traumatic Stress Disorder (PTSD)

Join us to discuss how sexual violence differs for diverse populations such as youth, people with disabilities and veterans? What will help them recover? And how did systems rebuild during COVID-19? We will also discuss what reforms are happening in community-based partnerships?
Moderator: WOAR – Philadelphia Center Against Sexual Violence
Panelists: Norristown Vet Center, Mission Kids: Children's Advocacy Center of Montgomery County, Sexual Assault Resource & Counseling Center (SARCC)
Moderator:
WOAR – Philadelphia Center Against Sexual Violence
Levone Cannady
Levone Cannady has been involved with sexual violence work since he graduated college eight years ago.  Levone started his journey of altruism by dedicating part of his time to a program titled Inclusive Basketball.  The Inclusive Basketball program provides socialization, playing and training opportunities for people of different abilities from the surrounding community and Shippensburg University.
Panelists:
Norristown Vet Center
Mission Kids: Children's Advocacy Center of Montgomery County
Sexual Assault Resource & Counseling Center (SARCC)
Norristown Vet Center: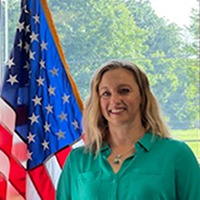 Allison Stanco-Aguilar, MS, NCC, LPC
Allison began her career at the Norristown Vet Center in 2009 as a Readjustment Counselor and was promoted to Director in 2017.  She is a 16-year veteran of the Pennsylvania Army National Guard and deployed to Germany in support of Operation Enduring Freedom.  Prior to her employment with RCS, she worked for DOD and community-based outpatient clinics.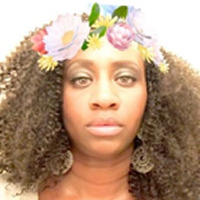 Chanel Santiago
Chanel Santiago, MBA is the Veteran Outreach Program Specialist for the Norristown Vet Center in Norristown. She served in the US Army as a Transportation Specialist from 06/1997 to 02/2004 and deployed to Iraq from 2003-2004. Chanel graduated from Emory & Henry College in 2004 with a Bachelor of Arts Degree in Mass Communications (Was pulled out of my graduating semester to serve in Iraq), then pursued MBA in Management from Strayer University and graduated in 2008 with a 4.0 GPA.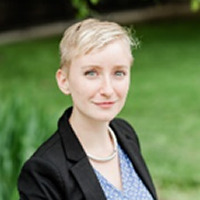 Sexual Assault Resource & Counseling Center (SARCC):
Kaity Nordhoff
Kaity Nordhoff is the Prevention & Outreach Specialist for the Sexual Assault Resource & Counseling Center in Lebanon, PA. She has worked in sexual assault centers across Pennsylvania for the last 8 years, offering trauma-informed counseling services to survivors of sexual violence and educating our communities on prevention & intervention in sexual abuse. She is a Certified Clinical Trauma Practitioner through the National Institute for Trauma & Loss in Children and specializes in the intersections of anti-oppression work and sexual violence prevention.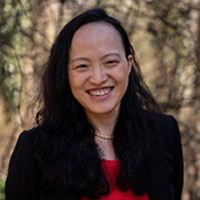 Mission Kids: Children's Advocacy Center of Montgomery County
Jane Kim, Esq.
Organization Website: www.missionkidscac.org
Linkedin: https://www.linkedin.com/in/michelle-mcdyre-70203154/
Organization Social Media Handle: @missionkidscac
Jane Kim, Esq. is the Program Director for Mission Kids. She began her career as a public high school teacher in Delaware County before pursuing a law degree at Temple University Beasley School of Law. Ms. Kim began her legal career in the District Attorney's Office in Montgomery County, focusing on appellate matters, human trafficking, and community engagement. Ms. Kim also worked as a civil attorney representing adult victims of sexual assault in family law, immigration, and Protection from Abuse. To pursue her passion for advocating for child victims, she became a staff attorney at the Support Center for Child Advocates in Philadelphia. She represented child victims of sexual abuse in dependency hearings, criminal trials, and appellate matters. While in Philadelphia, she co-chaired the Children's Rights Committee of the Philadelphia Bar Association. Her work at the Support Center first introduced her to the valuable work of child advocacy centers, where she saw first-hand how its multidisciplinary approach can bring justice and holistic healing to child victims of abuse and their families. Before arriving at Mission Kids, Ms. Kim worked as the Director of the Bucks County Children's Advocacy Center.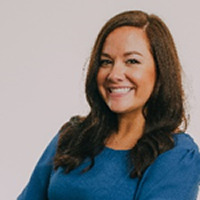 Michelle McDyre
Michelle McDyre, a graduate of Penn State University with a B.S. degree in Criminal Justice with a concentration in Legal Studies and a minor in Sociology, has worked in the criminal justice field for 8 years and has dedicated 6 years to Mission Kids Child Advocacy Center in a variety of capacities including direct service as a Case Coordinator and Family Advocate, as the agency's Development and Outreach Manager, and now expanding her impact as the organization's first-ever Prevention Education and Outreach Manager.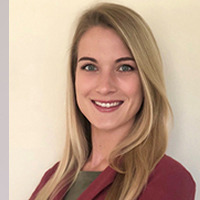 Madeline Mitchell
Madeline earned her BS in Psychology with a minor in Sociology from Shippensburg University where she completed an internship at The Head Start Program.  Madeline also completed her MS in Psychology at Shippensburg University.  Madeline worked as a Therapeutic Staff Support Personnel at Momentum Services where she provided behavioral management intervention to children and adolescents, and as a lead teacher in a before and after school program for elementary age children.
B: U.S. Small Business Administration (Philadelphia Field Office)

Entrepreneurship is the most effective social program on earth; it has lifted millions out of poverty. The U.S. Small Business Administration makes the American dream of business ownership a reality. As the only go-to resource and voice for small businesses backed by the strength of the federal government, we will discuss the resources and support SBA offers for entrepreneurs to start, grow and expand, or recover their business from a disaster.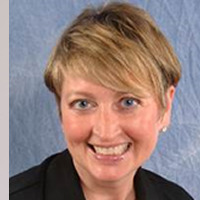 Sonia Smith
Sonia is SBA's Eastern Pennsylvania District Office Public Information Officer for the 40 counties in Eastern Pennsylvania as well as the Economic Development/Lender Relations Specialist for Wayne and Pike Counties. Sonia is a subject matter expert on women business owners, encore entrepreneurship, entrepreneurial reentry (ex-offenders) programs, microlending, mission-focused community-based lending, and exporting. Ms. Smith is a bilingual, first-generation American and holds a B.S. degree from Penn State in Quantitative Business Analysis with an Economics Minor.
10:15 am – 11:15 am  |  Session 2: (Choice of A or B)
A: Pennsylvania Utility Law Project (PULP)
Eight Things You Can Do To Avoid Termination (PDF)
Tenants Rights Protections Against Utility (PDF)
Tenants Rights Protections Against Utility (SPANISH) (PDF)

PULP will highlight the overarching issues associated with utility accessibility and how the pandemic has compounded these problems. We will discuss how communities can work together to recover, rebuild, and reform to help alleviate utility accessibility issues. We will demonstrate how addressing this could result in a positive ripple effect throughout communities in this Commonwealth.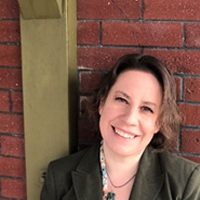 Laura Edinger
Laura Edinger serves as the Senior Policy Analyst at the Pennsylvania Utility Law Project (PULP), where she evaluates and provides input on various existing and emerging policy initiatives and their impact on low income utility customers. Laura focuses attention on Universal Service proceedings, working alongside and under the guidance of PULP attorneys, to help ensure all Pennsylvania residents have access to life-sustaining utility services.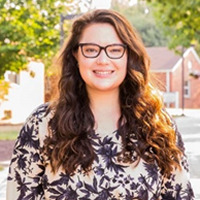 Madi Keaton
Madi Keaton serves as the Energy Justice Coordinator at the Pennsylvania Utility Law Project (PULP), where she works to advance just and equitable clean energy and energy efficiency policy for low income and communities of color. She also helps to coordinate PULP's coalition engagement, in addition to supporting the work of PULP's attorneys and clients.
B: Autism Society of Pittsburgh –

Since people on the Autism spectrum are seven times more likely to encounter law enforcement, it is critical we rebuild our knowledge of Autism and effective methods of communication and de-escalation. Our training focuses on the importance of providing education to first responders, who make split-second decisions in their encounters with the public.
Jesse A. Torisky, Esquire
Jesse A. Torisky, Esquire, was a prosecutor with the Allegheny County District Attorney's Office from 1985-1995, where he prosecuted virtually every crime. Upon leaving the District Attorney's Office, Jesse became a civil litigator and focused on Insurance Fraud investigations and first- and third-party insurance defense. Jesse was an instructor for 8 years with the Allegheny County Police Academy in the subjects of Search & Seizure and the PA Crimes Code, and since 1987 has been an Adjunct Professor at Community College of Allegheny County in both their Criminal Justice and Paralegal Programs. Jesse is currently the President & CEO of the Autism Society of Pittsburgh, and regularly presents trainings to Magisterial District Judges and First Responders on Traits of Autism and Autism in the Courtroom.
11:30 am – 12:00 pm  |  Session 3: Pop-up Talks

Get an introduction to 3 speakers. Following lunch, join a discussion with 1 or 2 of them. Discover how you could work together to recover, rebuild and reform Pennsylvania.
12:00 pm – 12:45 pm
Lunch
12:45 pm – 1:15 pm  |  Session 4: Pop-up Networking Stations: (Choice of A or B)
A: Her Power Incorporated

Childcare facilities faced challenges during COVID-19 and need to recover now that we are opening our communities. We will discuss disparities, how children and inner-city businesses were impacted during COVID-19, and how we must reform practices around childcare to be successful moving forward.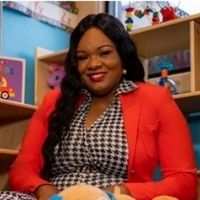 Tiffany L. LaVette
Social equity advocate, daycare provider, consultant, coach, friend, teacher, and leader are a few of the words used to describe Coach Tiffany. Her humble demeanor draws you in, but her education, passion, and drive will keep you locked in and fully aware of her capabilities to succeed and set the standard for others to follow. Coach Tiffany currently serves as the Founder/Director of ABC Erie, a day care that provides no-stop 24-hour care to more than 100 children per shift. Her expertise in scaling and sustaining day care success has afforded her the opportunity to scale to be seven-figure facility in just three years. She works diligently to develop strong teams through training, establishing clear boundaries, and creating a welcoming environment for all staff and faulty. Her urge for seeing others win, despite socioeconomic limitations, ignited an unquenchable desire to launch a national consulting business.
B1: Saint Joseph's University – The Impact of COVID on Early Intervention and Early Childhood Special Education in Marginalized Urban Communities

In this session we will discuss the impact of COVID-19 on Early Intervention and Early Childhood Special Education in marginalized urban communities. Data is showing that many vulnerable families discontinued services for their children (birth to 5) with disabilities and delays during the pandemic. It's crucial for stakeholder groups to work collaboratively to conduct community-based outreach in order to reengage families. Young children with disabilities and delays and their families from marginalized urban communities also stand to benefit from sustained collaborative efforts given how challenging the system can be to navigate.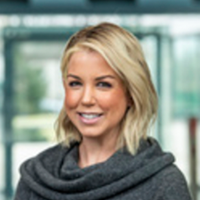 Kaitlin K. Moran, Ph.D.
Kaitlin K. Moran is an assistant professor of Teacher Education at Saint Joseph's University. Her research focuses on the accessibility and equitable distribution of high-quality early childhood education in high-poverty urban neighborhoods. She teaches undergraduate and graduate courses on child development, the foundations of early childhood education, and the interplay between language, literacy, and culture.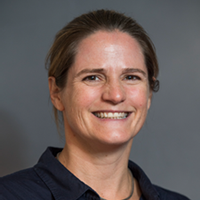 Mollie Sheppard, Ed.D.
Mary E. (Mollie) Sheppard is an assistant professor of Special Education at Saint Joseph's University.  The focus of her research is improving the lives of children with disabilities and their families through effective collaborative teams. She teaches undergraduate and graduate courses on special education, school, community and family collaboration and inclusive practices.  Prior to arriving at Saint Joseph's in August 2017, Dr. Sheppard was an assistant professor at Rowan University from 2012 to 2017 where she taught courses in special education and collaborated with colleagues at Rowan School of Osteopathic Medicine to incorporate disability and special education topics into the curriculum.
B2: The Mentoring Partnership SW PA

The goal of this discussion on Trauma-Informed Mentoring is to help young people recover and heal, and then rebuild connections to help them grow. We will discuss the impact of the pandemic and recent social unrest as it relates to traumatic experiences.
Speaker:
Sophia Duck
Sophia Duck serves as the Training and Engagement Manager at The Mentoring Partnership SW PA, actively leading trainings, helping to develop new content and managing an awesome team of trainers.
Prior to The Mentoring Partnership, she served as program manager for Goodwill's GoodGuides Program.  Sophia focused on the recruitment of mentors, developing partnerships for youth recruitment and engagement opportunities, while planning service-learning projects.
1:30 pm – 2:30 pm  |  Session 5: (Choose from A or B)
A: Chovanes Law – Trans People, Covid-19, and the Fight Continues 
Harrisburg Disability Alt Text (PDF)

This session will provide basic information on trans people. Trans people are confusing for many people and even our LGB friends. We will review gender dysphoria, a trans-specific disability, defined as the psychological distress that results from being trans. Turning to the future, we will discuss how we need to recover from the past years, which include not only COVID-19, but also hatred towards trans people. Policies and laws will be discussed, the ones that exist and the ones that should exist, and how they could help build our recovery. The future and the needed reforms that PA needs to make for us will finish the session.
Speaker: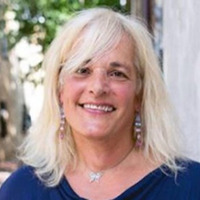 Julie Chovanes, Esquire
Julie graduated from Villanova University, Villanova, PA with four degrees including law. She founded Chovanes Law after she left a partnership in the largest law firm in the world, DLA Piper, to better serve her clients. Julie does employment law, civil rights law and other legal matters for trans and other people and have done commercial law, ranging from business law and litigation to patent law.
B: PA Office of Victim Advocate

The pandemic has compounded risks for sexual and domestic abuse. The Office of Victim Advocate assists in the recovery and rebuilding process for people who have been impacted by these crimes. This session will assist the audience in identifying and assessing risks as well as signs of abuse, and what to do if you know someone who is being abused. It will also focus on safe ways to reach out for assistance, including local and state resources, to help ensure victim and community safety. In addition, this session will identify programs, such as the Address Confidentiality Program, which can serve as an important tool in safety planning.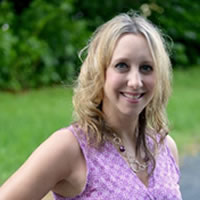 Karen Laird
Karen Laird is the Training Coordinator within the Office of Victim Advocate. She joined the agency in February 2003 as a Victim Assistance Coordinator and has also held the title of Director of Outreach and Programming. As Training Coordinator Ms. Laird is responsible for the training of all new staff, internal process training as well as all outward training.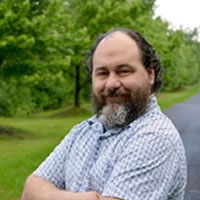 Gerald "JR" Waltemyer
Upon completion of his bachelor's degree at Millersville University (B.S.Ed. Psychology Option), JR began his career in victim services with the District Attorney's Office of York County, PA where he worked as a victim/witness coordinator in a general courtroom. He was also assigned to the Indirect Criminal Contempt (PFA violation courtroom) where he first began to work professionally with victims of domestic violence. Following his first year of service, JR took ten years off to teach (mostly AP Psychology, but some government, economics, and history classes thrown in for good measure) as well as coaching football and baseball.
2:45 pm – 3:45 pm  |  Session 6: (Choose from A or B)
A: Pittsburgh Center for Autistic Advocacy

This presentation will explore the ways that mutual aid and community care play a part in supporting marginalized disabled communities. Community partnerships are so very important to help us all recover and rebuild from the COVID-19 pandemic. We will discuss what reforms and practices are needed moving forward to create welcoming and inclusive communities.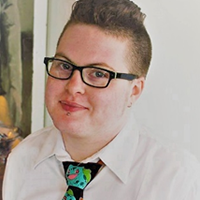 Cori Frazer
Cori Frazer is a multiply disabled, nonbinary licensed social worker (LSW) and activist.  Having worked in progressive organizing since they were a teen, they have spent the last decade working to help build strong, vibrant queer and disabled communities.  Co-founder of the Pittsburgh Center for Autistic Advocacy (PCAA), Cori's work is reflective of their deep belief in interdependence and liberatory praxis.  Under Cori's leadership and practice of innovative models of community support and mutual aid, PCAA has served hundreds of disabled adults in western and central Pennsylvania.
Cori serves on the City of Pittsburgh/Allegheny County Taskforce on Disability and the Pennsylvania Office of Developmental Programs' Information Sharing and Advisory Committee.  Previously, Cori has worked in education justice, serving as fellow with University of Pittsburgh's Leadership and Education in Neurodevelopmental Disabilities and as an intern with One Pennsylvania's Education Rights Network.
In their spare time, Cori is a writer and graphic designer, with work published by Autonomous Press, Planned Parenthood of Western Pennsylvania's End the Silence Campaign, as well as a number of zines, guest blogs, and many letter to the editor sections.
B: Appalachia Intermediate Unit 8 AND Bridge Beyond

The Appalachia Intermediate Unit 08 coordinates and enhances efforts of organizations connected with school systems having responsibility for homeless students, primarily in rural, southern, west-central Pennsylvania. Bridge Beyond works with community members and organizations not typically associated with homelessness, in Pittsburgh and surrounding urban areas. Together, they are combining resources, strategies, and ideas to combat the real factors responsible for Homelessness. Please join us as we move forward to recover and rebuild what is broken, and discuss reforms badly needed in Pennsylvania.
Appalachia Intermediate Unit 08: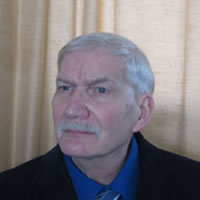 Leonard J. Shurin, M.Ed.
Leonard Shurin has been teaching English literacy to grades PreK-12 and adults for over 30 years. With a B.A. in English/British Literature, and minors in foreign languages and math, Bethlehem Steel Corporation (BSC) hired him as a remedial Math and English Instructor in their Mechanical Department to correct employee deficiencies.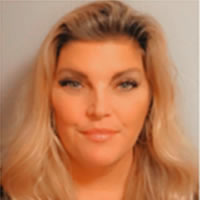 Cheri M. Peterman-Grimaldi, M.Ed.
Cheri M. Peterman-Grimaldi currently teaches ESL classes at Hollidaysburg Area School District at all grade levels.  Additionally, she is the ESL Coordinator for the entire district and a certified WIDA Screener and WIDA ACCESS test administrator.  Not only a Pennsylvania certified ESL Program Specialist for the last 19 years of her 29 years in education, she is also certified and experienced in teaching English 7-12, Reading Specialist, and Elementary Education.
Bridge Beyond: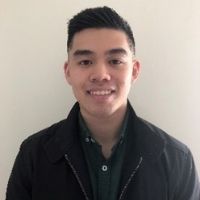 Vinh Dang
Vinh Dang (he/him/his) is a first-generation Vietnamese American from Fairfax, Virginia.  Vinh is interested in advocating for better inclusion and understanding of individuals experiencing homelessness.  He is also an advocate for promoting better public health inclusion of marginalized communities aiming to promote affordable, and accessible health care.  He is currently serving on the Board of Directors for Bridge Beyond as an External Affairs chair with interests in opening dialogue between established organizations to better support individuals experiencing homelessness.  On his free time Vinh enjoys hiking mountains, making videos, and telling corny jokes.
4:00 pm – 5:00 pm  |  Session 7: Endnote Panel: Education, Inclusion, Equity & Rights

Over the last 2 years, our country has seen a rejuvenation of the will to address social inequities and injustices. It appears we seek to recover from hundreds of years of discrimination, bias, and oppression. This session will explore one aspect of life that impacts all of us – our education system. Come hear how different schools in Pennsylvania are rebuilding and reforming to support youth and adults in marginalized communities.
Moderator: Delaware County Advocacy & Resource Organization
Panelists: Educating Communities for Parenting, The Bridge Way School/Greater Philadelphia Association for Recovery Education (GPARE), Propel Schools, York County School of Technology
Moderator: Delaware County Advocacy & Resource Organization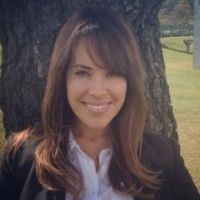 Nicole Mendez-Simon
Nicole Mendez has been advocating for children and individuals with disabilities for over 12 years and has led the Education Advocacy Program at Delaware County Advocacy & Resource Organization, formerly known as The Arc of Delaware County, for the past 7 years.  Nicole is the Project Coordinator for Engaging Support Enriching Lives (ESEL), a project aimed at Combating the School to Prison Pipeline, funded by the PA DD Council.
Panelists:
Educating Communities for Parenting, The Bridge Way School/Greater Philadelphia Association for Recovery Education, Propel Schools, York County School of Technology
Educating Communities for Parenting: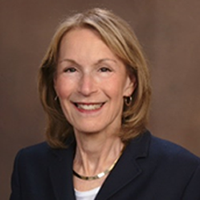 Anita Kulick | Educating Communities for Parenting
Anita Kulick is President & CEO of Educating Communities for Parenting and a founding member of the Pennsylvania Parenting Coalition.  She has worked in the field of education and parenting for over 40 years.  Ms. Kulick started her career as a Philadelphia public school teacher, and for the last 20 years has been developing and implementing specialized programs and services for highly at-risk children, adolescents, and adults; including those who are parenting, adjudicated delinquent, in foster care, parents living with their children in homeless and substance recovery residences, and families impacted by visual impairment.
The Bridge Way School/Greater Philadelphia Association for Recovery Education (GPARE):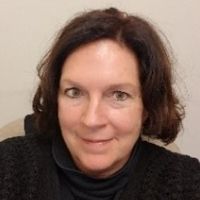 Rebecca Bonner, M.ED., MUPP
Rebecca Bonner, M.Ed., MUPP is a founding board member of GPARE, the parent non-profit for The Bridge Way School; and Executive Director of The Bridge Way School, Pennsylvania's first recovery high school.  Rebecca has worked with non-profits for over 30 years in secondary and post-secondary education as well as small business development.  She currently sits on the Advisory Board of the Department of Behavioral Health and Intellectual DisAbility Services for the city of Philadelphia, the board of Unity Recovery, the national board of the Association of Recovery Schools, and the Policy Committee of Faces and Voices.  Rebecca earned her Master of Urban Planning and Policy from the University of Illinois at Chicago and her Master of Education from Temple University.  She is the 2012 recipient of Caron Treatment Center's Brian H. Early Community Leadership Award and a 2019 Making a Difference Award from the City of Philadelphia Office of Addiction Services.
Propel Schools: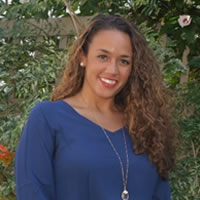 Carrie Woodard
Carrie Woodard has worked in a variety of schools and served scholars through various roles and titles. She has had experience as a middle school social studies teacher, high school counselor, and College and Career Counselor, which have all provided her with valuable insight into the way scholars learn and succeed. Currently, Ms. Woodard serves as the Project Manager for Propel Partners in Wellness (PPIW), the comprehensive wellness support system for Propel Schools, a charter school system in the Greater Pittsburgh Area. PPIW specializes in strength-based, behavior, and wellness coaching for students, families, and school staff. Across all Propel Schools, 80% of students qualify for the federal free/reduced-cost lunch program, 80% are a minority and 17% have special needs. Propel serves 4,000 students at 13 Allegheny County locations.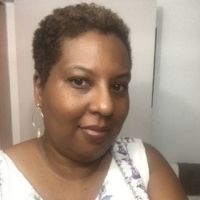 Nia Stanley
Nia Stanley is the Diversity, Equity, and Inclusion (DEI) Residency and Induction Specialist at Propel Schools in Pittsburgh, Pennsylvania.  After owning and operating a childcare center for five years, she moved into instructional coaching first in early childhood, then at Propel.  Her work at Propel includes coaching new educators as well as helping with the Diversity, Equity, and Inclusion initiatives for the district.  Her favorite quote to sum up DEI work is, "If you want to go fast, go alone.  If you want to go far, go together."
York County School of Technology: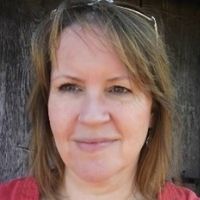 Lorraine Munion, Ph.D.
Lorraine Munion, Ph.D. is currently the instructor for YTechX, an innovative program that is the result of a collaboration between the Lincoln Intermediate Unit and York County School of Technology.  This program offers a two-year CTE program for students with moderate learning barriers.  Dr. Munion Has over 20 years teaching experience teaching in the K-12 level, most of it in learning support and emotional support programs.  More recently, Dr. Munion has taught at the post-secondary level for Temple University, West Chester University and Susquehanna University.  Dr. Munion enjoys educational research, writing on professional topics, and problem-solving for educational challenges.  She is currently working on a book for early-career teachers with challenging students.  Sometimes she blogs at www.The LearningInterventionist.com.
---
Event Presenter
This event is supported by a grant from the Pennsylvania Developmental Disabilities Council; in part by grant number 1901PASCDD-02, from the U.S. Administration for Community Living, Department of Health and Human Services, Washington, D.C. 20201. Grantees undertaking projects with government sponsorship are encouraged to express freely their findings and conclusions. Points of view or opinions do not, therefore, necessarily represent official ACL policy.
---
Please note that this event automatically will include accommodations including American Sign Language interpreters and closed captioning during the length of the event. Should you potentially require an accommodation under the ADA to participate in this program in addition to ASL and closed captioning, please email ProfessionalEd@HarrisburgU.edu. Please send your request for an accommodation at least 5 business days in advance of the event or program.