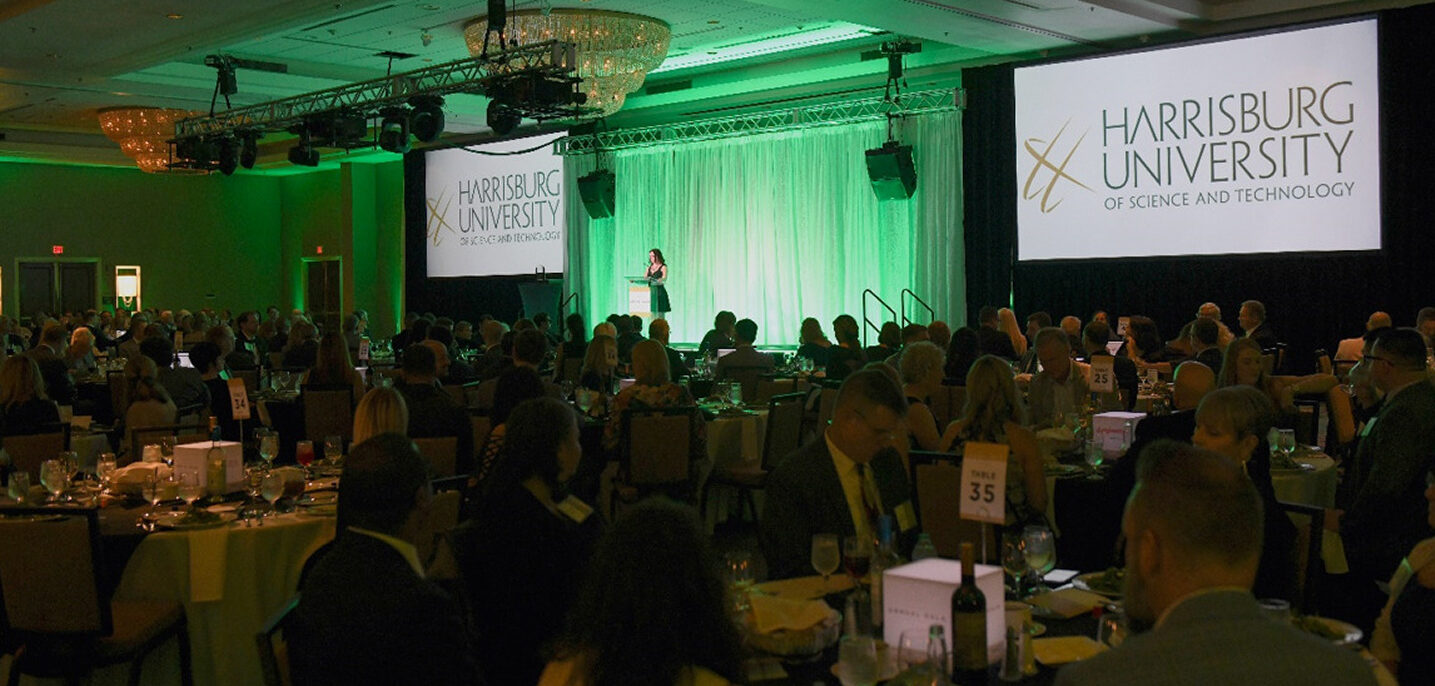 The Harrisburg University Advancement Department presents many special events throughout the year designed to engage and inspire our supporters as we collectively advance the HU mission and goals.
Annual Gala Celebration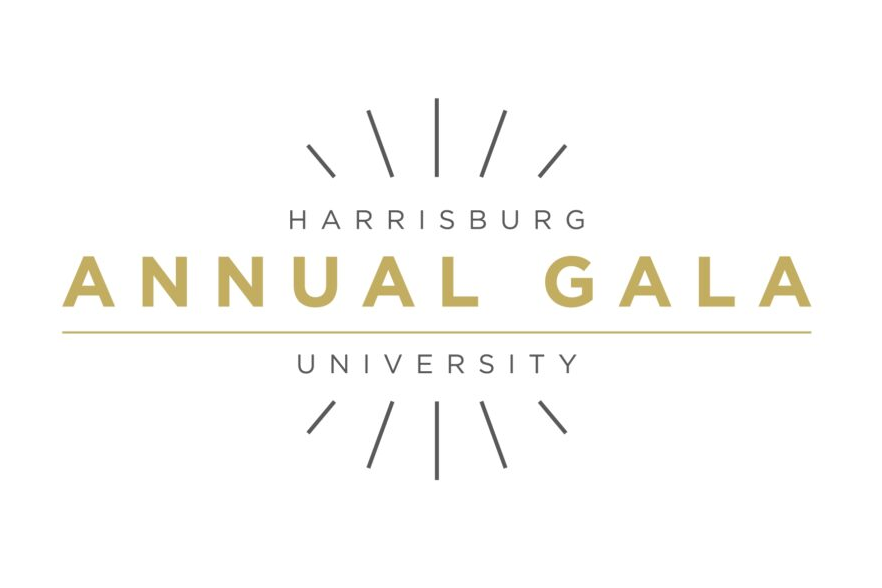 The Harrisburg University of Science and Technology Annual Gala Celebration is the University's premier event that celebrates HU students and the growth of the University.
The event brings together a sold out crowd of 300+ HU colleagues, students, alumni and supporters who are treated to an inspirational program that reflects on the success of the previous year's endeavors and unveils inspiring plans for HU's future. The annual Impact Award, the highest award given at HU, is bestowed to honor the awardees' dedication to Harrisburg University.
At the heart of the Annual Gala Celebration are the HU students, whose demonstrated success is buoyed by HU academics, faculty, community partnerships and supporters. We honor this culmination of efforts that creates a bright future for our students, and our larger community.
The Annual Gala Celebration supports the University's Emerging Scholars Assistance Fund which provides HU's most challenged students with support beyond college tuition. Through paying for things like food, clothing, and rent, HU ensures students are not forced to choose between meeting their basic needs and obtaining an education.
To learn how you or your organization can support Harrisburg University and its Emerging Scholars Assistance Fund, please contact Ryan Riley, Chief Advancement Officer, at RTRiley@HarrisburgU.edu or at 717-901-5140.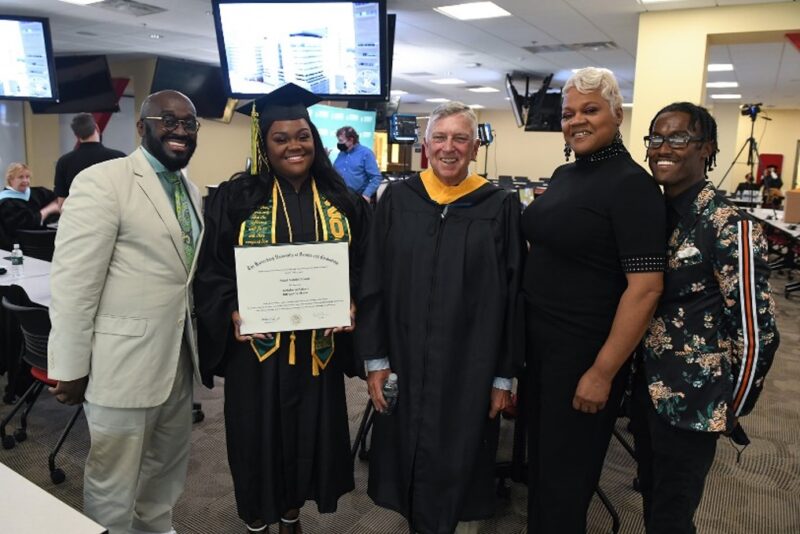 2022 Commencement
Harrisburg University of Science and Technology alumni will grow by more than 1,000 as the Class of 2022 graduates at the Farm Show building and Expo at 6:30 p.m. on May 12th. To celebrate HU's first in-person commencement ceremony since the start of the COVID-19 pandemic, graduates of the past three years have been invited to participate in the ceremony.
The class of 2022 has been exceptionally resilient, thriving in a time of uncertainty and exceeding traditional expectations. While the STEM fields historically have been filled by men, 52 percent of this year's class receiving bachelor's degrees from HU are women, 50 percent of the University's master's degree recipients are women, and 50 percent of HU's Ph.D. students also are women. We celebrate our entrepreneurial imprint on the globe through our greatest contribution – HU graduates.
"Our students are the beacon that keeps us on course. That same beacon is the reason we weathered the COVID storm. Our students inspire us. They are our lighthouses and our guides. Our classes, research, and community partnerships are for them." HU President, Dr. Eric Darr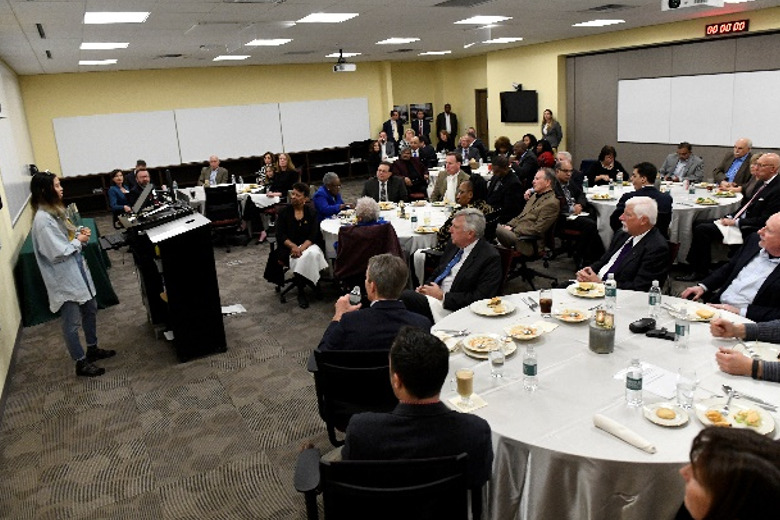 Founders Club
The HU Founders Club is a philanthropic group of supporters who see the 
potential for student 
transformation of the city and region. In order to ensure that deserving students get the financial support needed to attend our world-class University and become a part of that transformation, our members raise money for the University's Emerging Scholars Assistance Fund. These funds provide financial support to meet students' needs beyond college tuition – like food, clothing, and rent.
By joining the Founders Club you will become interwoven in the HU family – part of unique experiences that connect members with the students whose lives they impact. Members enjoy access to insider news, special events and exclusive engagement opportunities.
100% of incoming HU undergraduates receive some sort of aid or scholarship. Our Founders Club members play an active role in HU's growth and success by making sure every student has an opportunity to achieve an extraordinary high-quality STEM education.
Founders Club Benefits Include:
Annual Founders Club Luncheon featuring the Spotlight Awards honoring

partners and friends who are dedicated to HU's mission and goals

Invitation to Fall Presidential Briefing and Cocktail Hour

Invitation to the Spring Presidential Breakfast

Exclusive access to pre-Commencement Reception and preferred seating at Commencement

Insider Sneak Peaks, such as a tour of the HU Storm state-of-the-art practice facility