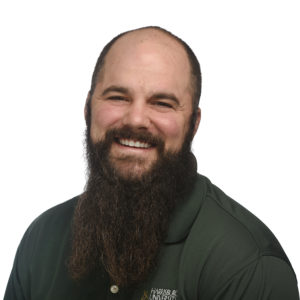 Ryan Korn
Director of Secondary School Services, Programs & Partnerships
Functional Area:
Secondary Schools
Office Location:
225 Market St, Room #241
Ryan has an undergraduate degree in Sociology from Bucknell University and a Masters in Criminal Justice – Forensic Science from Boston University. He resides in Elizabethtown with his wife, Angie and three boys, Ryan, Xander and Anthony.
Ryan Korn serves as the Director of Secondary School Services, Programs, and Partnerships at Harrisburg University of Science and Technology. Ryan focuses on providing secondary school students with the opportunity to engage in STEM-related curriculum and activities through Harrisburg University's Dual Enrollment Program, Early College Program, and Summer Exploration Camps.
Ryan also concentrates on creating experiential opportunities in STEM throughout the entire K-12 space engaging students at a younger age to build an educated 21st-century knowledge-based workforce. Ryan has experience in designing alternative education programming, as a former member of the Pennsylvania Department of Education's Alternative Education Team. Ryan was one of the lead presenters for the PDE Team and has conducted presentations on the state and national level concentrating on best practice models for student education and services. Prior to working in education, Ryan worked as a Forensic Intensive Case Manager within the court system and social worker throughout Dauphin County.