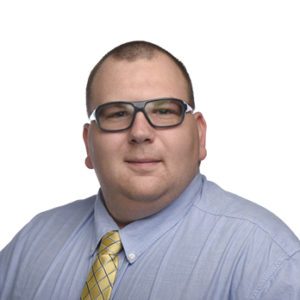 Richard Gibney
Corporate Faculty (Information Systems Engineering & Management)
Richard Gibney is a graduate of Harrisburg University of Science and Technology (HU) and currently works in the Public Sector of the Information Technology Field as a Mainframe Operator and SharePoint administrator. He is working on several modernization projects for the mainframes. Previously, he has overseen workload migrations between data centers and has assisted with data center restructuring. He is also working as Corporate Faculty within the Information Systems Engineering and Management (ISEM) program at HU.
Teaching and Research Interests:
Richard Gibney's teaching interests are targeted at the introductory courses of Information Systems, Cloud and Container computing structuring, and networking. He is a firm believer in developing a strong grasp of the fundamentals prior to moving into more targeted disciplines and in trying to bring this view with him into the classroom. Richard Gibney's research interests primarily focus on the bleeding edge of technology and the breakthroughs that are being made, or are about to be made throughout the information technology industry. He likes to attend conferences, not only to keep himself apprised of what is upcoming with the major technology leaders, but also to learn where they believe the industry is moving.
Education
BS, Computer Information Science concentrating in Information Security, Harrisburg University of Science and Technology, Harrisburg, PA