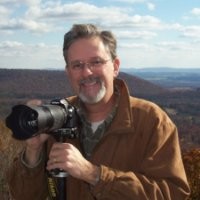 Gregory Czarnecki
Corporate Faculty (Environmental Science and Sustainability)
Greg Czarnecki is the Climate Change and Research Coordinator for the Pennsylvania Department of Conservation and Natural Resources, where he is helping Pennsylvania's 2.2 million acres of state forests and 121 state parks become more resilient to the impacts of climate change.
He has served as the Ombudsman for the Pennsylvania Department of Environmental Protection, the Executive Director of Pennsylvania's Wild Resource Conservation Program, Director of The Nature Conservancy's Pennsylvania Science Office, and as a consultant for the U.S. Environmental Protection Agency. He also serves on the Boards of the Pennsylvania Academy of Science and the Pennsylvania Biological Survey.
Teaching and Research Interests:
Greg Czarnecki has taught at Gannon University, Penn State Behrend, Lebanon Valley College, and is currently an adjunct faculty member at Harrisburg University of Science and Technology. His research interests include the impacts of climate change on natural resources, climate change adaptation, and climate change policy.
Education
M.S. in Biology, Edinboro University of Pennsylvania, Edinboro, PA, USA.
B.S. in Biology, Gannon University, Erie, PA, USA.